Kings Norton Roofing in King's Norton supply, install and uninstall temporary mobile Guardrail Edge Protection to sites where it is only required for a set period of time.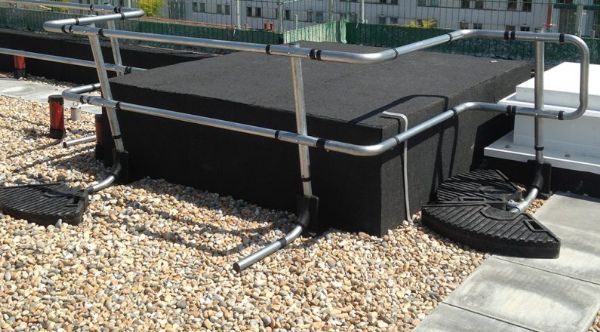 Mobile Guardrail Edge Protection
Our temporary Guardrail Edge Protection service includes site visits at set intervals to inspect and re-certify the system ensuring safe working conditions.
On busy sites with high foot traffic and regular loading of materials it is essential to keep a close eye on the integrity of the guardrail, paying special attention to the fixings and joints which can become dislodged if knocked.
Look out for:
Movement
Dislodged weights or bars
Loose fixings
Vandalism