Industrial Roof Repairs by Kings Norton Roofing
Roof sheeting can be damaged or corrode over time leading to risks to health and safety and leaks. These problems can be prevented by taking preventative measures such as simple roof maintenance. This can involve the cleaning of sheeting to remove and prevent moss growth, particularly on asbestos roofs which can cause leaks and damage through its growth. Asbestos roofs are more difficult to maintain due to their fragile nature but we can provide maintenance programs prolonging the life of the roof.

Specialised coatings can be applied to damaged or cracked fibre cement sheeting offering a waterproof seal to otherwise difficult areas to weatherproof. This type of coating is resilient and adaptable often offering a guarantee of up to 10 years. Guttering and drainpipes require regular clearing and maintenance too, to ensure they are working efficiently.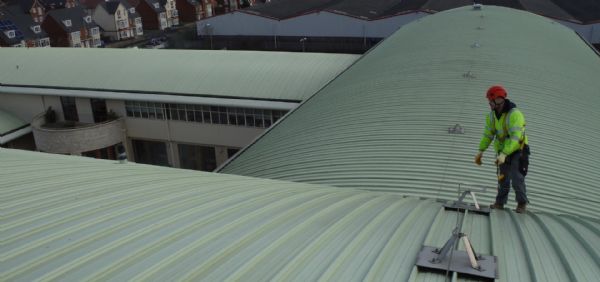 Prolonged lack of attention to your roof can result in leaks forming which could otherwise have been prevented and avoided. These leaks can often not be sources and lead to severe structural damage. The cost of a roof maintenance contract can seem minute compared to the financial burden of structural repair works.