Commercial and Industrial Roofing Roof Access Hatches Installation by Kings Norton Roofing
Kings Norton Roofing install and manufactured bespoke the highest standard roof hatches and comply with National Building Regulations for safe access to roof areas.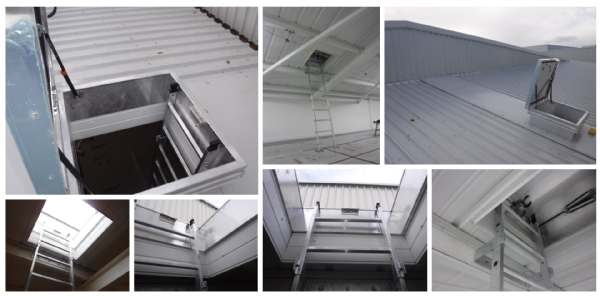 With highly skilled staff and experience, we can install and
manufacture made to measure bespoke
sizes of roof hatch across King's Norton, in a professional manner.
Therefore, getting a roof hatch installed is considered to be a safe solution to secure internal access, as well as an egress to the roof, is required for maintenance purposes.
We only use the highest quality roof hatches because you deserve only the best. We use the Premium Aluminium roof hatch. This roof hatch has stood the test of time and has always delivered the desirable results.
Here are some of the prominent features of this roof hatch:
Highest quality aluminium

Made in the UK

Fully insulated to 0.43 U value

Air Permeability BS EN 12207:2000, 100pa (Class 4)

CFC & HCFC free insulation with an ODP and a GWP rating of zero

Twin aluminium door skins, offering excellent soundproofing properties.

Fitted with twin gas assisted struts for easy opening